The outlaws 2 (The Roundup 2022) korean movie review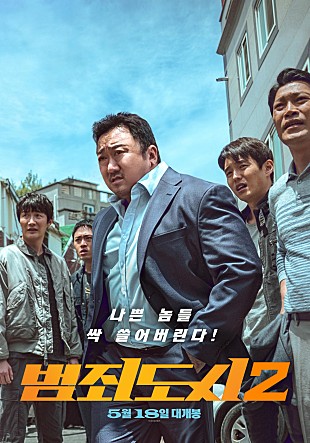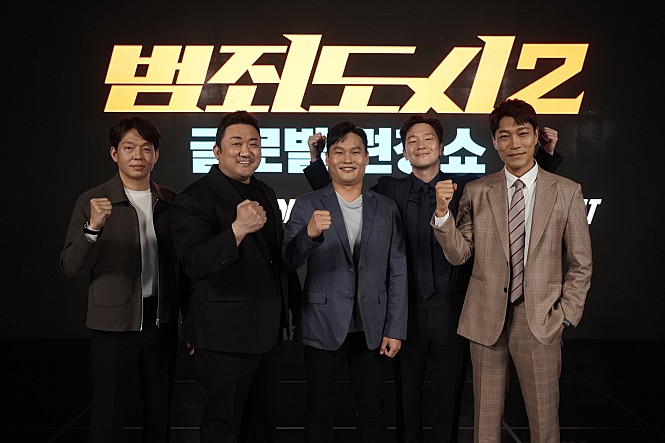 Lee Sang-yong, director of the movie "The Outlaws 2"
Maseokdo, Kang Hae-sang, Jeon Il-man, Jang Yi-soo's character story

※ Be careful of spoilers

Crime City 2, which has been writing various box office records following the previous episode, is on the starting line for Korea's leading crime action series. One of the biggest driving forces for the "crime city" to continue the series is the "character."

"Ma Seok-do (Ma Dong-seok), a monster detective who knocks criminals down with a fist but doesn't lose his humor, Jeon Il-man (Choi Gwi-hwa) who supports him with a strong support force, Jang Soo (Park Ji-hwan), and the previous villain Jang Chen (Yoon Kye-sang) who threatens Ma.

In response, we heard how director Lee Sang-yong wanted to portray Maseokdo, Kang Hae-sang, Jeon Il-man and Jang Yi-soo in "Criminal City 2."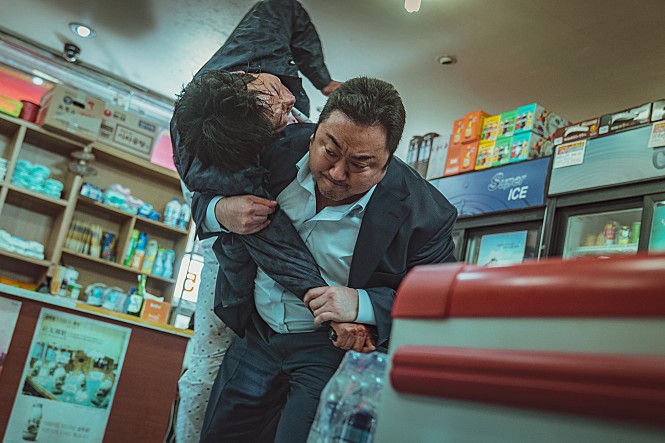 The K-hero appeared...Maseokdo, a monster detective

"You can feel it, right? You have to catch him." What's the point in catching a killer? You're just catching the bad guy!"

Maseok-do, a detective in the violent crime squad who is faster than a horse and can't be replaced by a bad guy. While on a mission to extradite a suspect who fled to Vietnam and return home, he learns of Kang Hae-sang, a ruthless being who is more afraid than the law there. Upon hearing that the notorious man entered Korea, Maseokdo begins to chase after Kang Hae-sang.

▷ Director Lee Sang-yong: Maseok-do's character is not different from the first movie, but only the given environment has changed. However, the part that was approached with differences is action. Actor Ma Dong-seok has said since he planned the "Crime City" series, how to evolve the action. From the beginning of the scenario, we talked a lot about how to punish the villain from the time we filmed and set the martial arts concept, and the focus of the action was very different in this regard.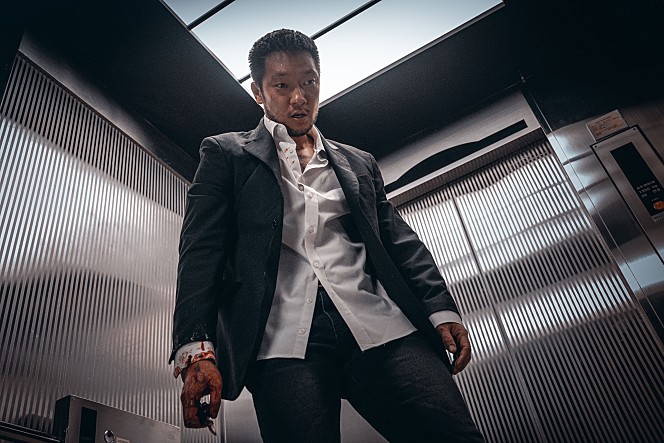 Kang Hae-sang, the best villain of all time

"You said you'd send him home, but you didn't say you'd send him alive. If you don't return my money, I'll go to Korea."

Kang Hae-sang, an all-time criminal who has never caught anyone, mercilessly eliminates people who are annoying him by doing ruthless evil deeds. From Vietnamese gangsters to Korean organizations, they chase him away but head to Korea to make a bigger fight.

▷ Director Lee Sang-yong: Part 1 Villain Jang Chen came into the group and expanded the Garibong, and Kang Hae-sang was the so-called Dokgodai (a word that means to decide to do things alone or to make such a person vulgar). I wondered what criminals could do if they ran abroad and became illegal residents, and thought that their lives were over. He couldn't speak, couldn't do legal work, and needed money, so he seemed to have no choice but to approach the closest person to commit a crime.

I also thought that life that fell into the abyss would be impossible. When I looked into the data, it was actually the same. And their actions themselves were so cruel and vicious. Kang Hae-sang tried to focus more on that and show that he was vicious and more directly greedy for money and was very angry that his own was taken away.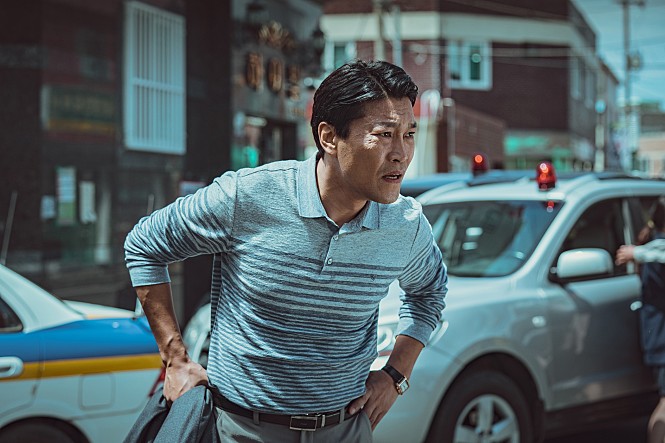 Team leader Jeon Il-man of Geumcheon-seo Gang 1

"I don't talk long anymore. Trust me and follow me. This guy is the best."

Jeon Il-man, the first team leader of Geumcheon-seo's violent crime team, who has no luck, is dispatched to Vietnam to receive a suspect who fled to Vietnam with Maseok-do, but the more he investigates the case, the more ruthless crimes are lurking. Feeling unusual, he will join Maseok-do in a global crime eradication operation.

▷ Director Lee Sang-yong: The previous day is slightly different from the first episode. In the first episode, Jeon Il-man was the only one who could stop Maseokdo. However, it didn't stop everything, but it was just to do it moderately in the process of proceeding without hesitation. In the second part, the biggest task was how to set the obstacle in front of Maseokdo Island. The more obstacles were placed, the more witty lines and actions of Ma Seok-do stood out, and the audience was also confident that it would be fun to see them. It's only the previous day that allowed me to try it. The first half of the movie was almost like a birdie movie by Jeon Il-man and Ma Seok-do.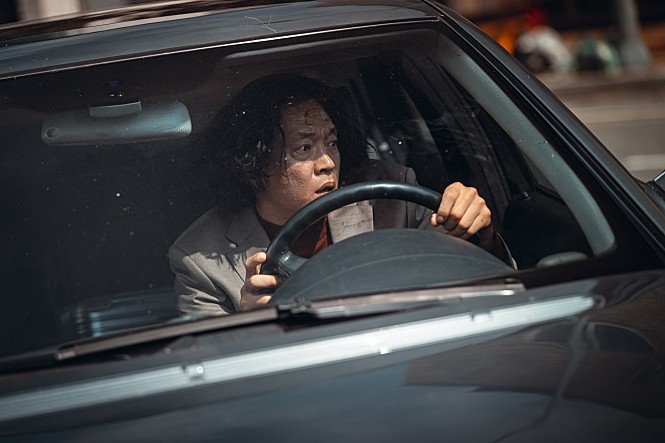 Before clearing up the past, Lee Soo-pa boss Jang Yi-soo

"After I was stabbed to death, I'm only a child of legitimate work. I used to be a kid!"

Jang Yi-soo, a former leader of Isu faction who clears the past after the Garibong-dong incident and runs a job agency for a new life, wants to escape the yoke of Maseokdo Island, which comes unannounced, but he/she will join the sweep operation.

▷ Director Lee Sang-yong: Jang Yi-soo is one of the criminals most closely related to Maseok-do. Jang Yi-soo, a Korean-Chinese, committed a crime in Korea, but she is so humane that she celebrates her mother's 70th birthday. Jang Yi-soo was also the one who maintained the order of Garibong by cooperating with Maseokdo in the first episode. I thought the second half would be rich and fun if Jang Yi-soo, who almost died by Jang Chen, was used to catch Kang Hae-sang this time.

And in a series of scenes that take place after Kang Hae-sang came to Korea and kidnapped Choi Chun-baek, Kang Hae-sang and Maseok-do are inevitably hidden. Then, Jang Yi-soo was so necessary when I thought about how I could lead the play while maintaining urgency and fun in the process of moving with money.

When I thought about how to solve the desire when the person who started again after losing everything due to Chang Chen faced money, I thought it would be possible to solve it differently from Kang Hae-sang. Kang Hae-sang kills for money, but Jang Yi-soo is not that character. Jang Yi-soo appeared because he thought that expressing that part as a discrimination point would make the story much richer.

<The end>